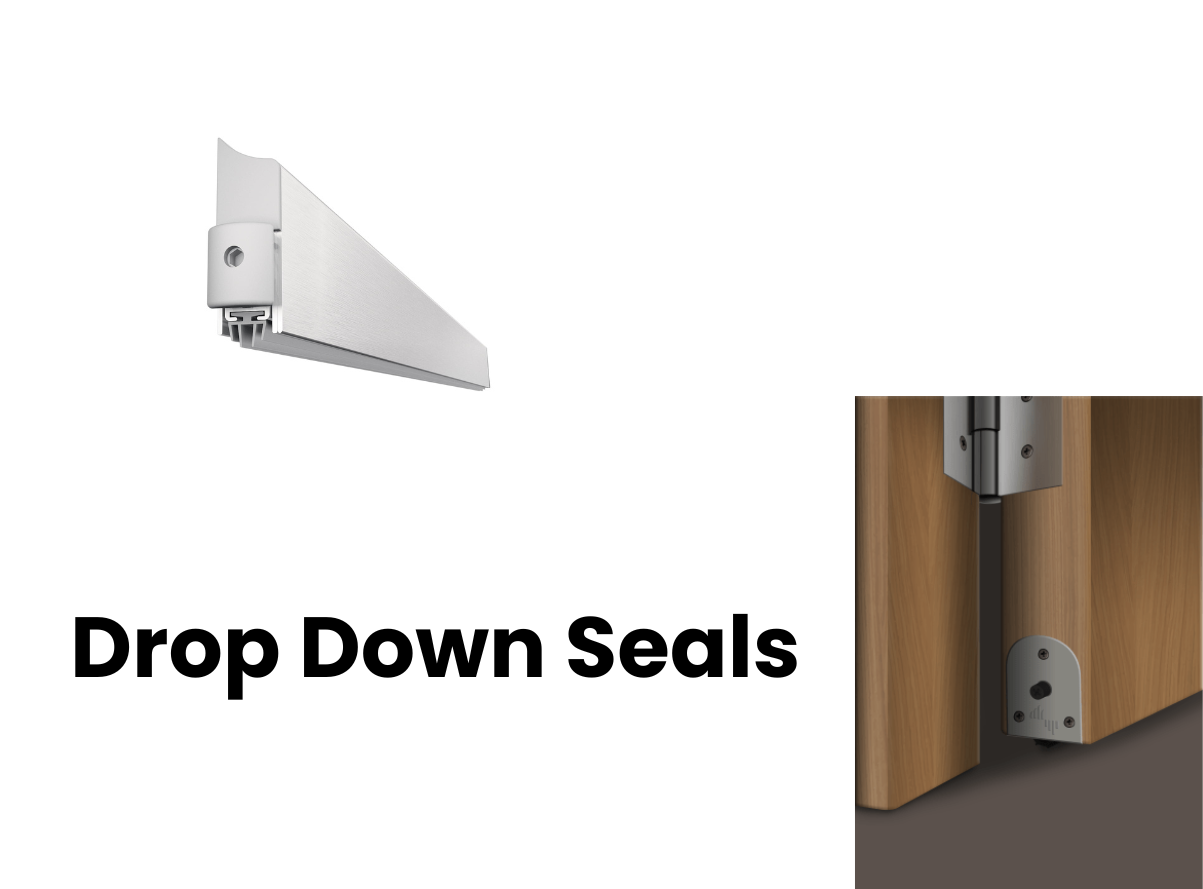 What are the different types of automatic drop-down seals?
Drop-down seals are designed to seal off the bottom of doors. They come in two main forms: surface-mounted seals (otherwise known as face-fix drop-down seals) and rebated seals (otherwise known as recessed drop-down seals).
Our drop seals aren't just useful for acoustic and atmospheric purposes, but have also been tested on fire doors, so can be considered fire rated.
Both have pros and cons, which we will cover in this article.
These automatic drop-down seals are most commonly used on jobs where drop seals are needed to be retrofitted to doors. This is because they are quick and easy to install and do not require the door to be take off its hinges. They simply screw onto the outside of the door.
Most drop seals can be cut to size. For example, our Applique drop-down seals can be cut down by 150mm on the opposite side of the plunger.
Order the size which is closest to the width of the door you are fitting it to.
Rebated, or recessed, drop-down seals are a type of door seal designed to be a more discrete type of seal. These seals are installed within a rebate/recess/groove in the bottom of the door, which allows them to be hidden from view.
They often have much longer lifespans than surface mounted seals, because they are not so liable to knocks and bangs, which is particularly valuable in high usage buildings.
As a unit, they are generally cheaper than face fix seals, however they are more complicated to install so require higher labour costs.
They come in a variety of different lengths, making them suitable for most doors.
---
In summary, both rebated and surface mounted drop-down seals are useful to create a sound barrier and improve the energy efficiency of a building (by reducing airflow inside a room). The ones we sell are also fire tested on FD60s, so can be used on these doors.
For a quicker and easier installation, we recommend using the surface mounted seals. If a discrete look is needed, opt for the rebated seal.