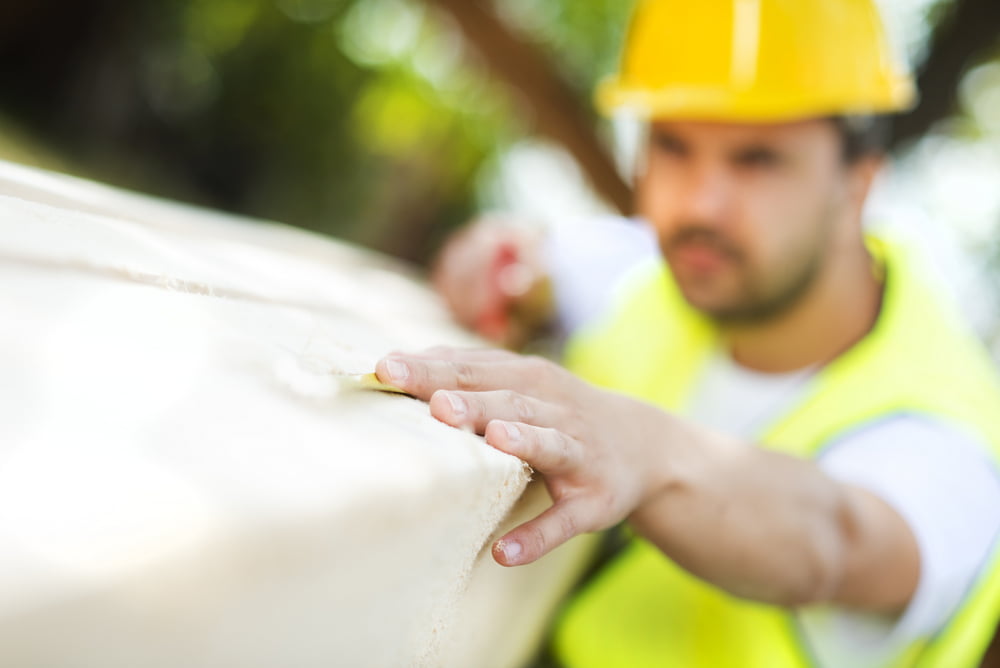 How Does Fire Retardant Paint for Wood & Timber Work?
When it comes to dealing with the combustible nature of wood, what can be done if anything? Is there such as thing as fire retardant timber? Can you prevent the spread of flame on timber? 
Fortunately the answer is yes.
Intumescent paints are what we refer to as "Reactive Paints". When the paint is subjected to heat it will react. In the case of an intumescent paint, when subjected to temperatures exceeding 120°C, the paint will intumesce (swell up to 50 times the thickness of the paint) and form a carbon layer (char) which thermally insulates the timber, slowing down the timber char rate and increasing the burn-through time to 30 or 60 minutes.
Paints to fire-protect wood / timber frames & structures, are used to slow down the spread of fire in a building which aids people's escape. In a fire, it is critical that the structural timber frame and cladding internally and externally of the building is protected correctly so that the timbers do not burn / char away leading to premature failure.
In Summary, intumescent paint thermally insulates structural and non-structural timber in a fire, slowing down the spread of fire and preventing premature collapse of the building.
In Which Forms Are The Paints Available?
Intumescent  & fire retardant paints for timber and wood derivatives are available in water and solvent-based forms with fire ratings of 30, 60 minutes, British Class 0/1 and European Class B/C. Utilising thin film intumescent technology the paints are able to give a highly decorative finish for use internally and externally. On external wooden cladding, we recommend that an impregnation flame retardant is used in place of an intumescent paint.
Intumescent and flame retardant products come in 3 forms:
– Pigmented paints – 30 to 60 minutes rating, Class 0 and Euroclass B
For example:
– Clear Varnishes – 30 to 60 minutes rating, Class 0 and Euroclass B.
For example:
– Clear impregnation treatments – Class 0 and Euroclass B
We recommend Flametect C-WD.
Application of Intumescent Paints for Wood
Application of intumescent paints is very easy. You can apply the paint using a brush or spray machine. It is important that drying times are adhered to before application of the second or third coat to ensure the paint will protect the steel.
During application a wet film gauge is used to measure the thickness of each coat of paint. These gauges are supplied free of charge to all of our customers.
Do I Need A Topcoat?
The topcoat of an intumescent paint system is only used:
to protect the intumescent coating from the environment that it is in
or as a decorative finish coat that can be coloured to most RAL or BS colour codes upon request.
The finish of these topcoats is usually matt or satin however we have several products that finish in gloss. Not all jobs require a topcoat, however if the timber is external or internal in a high moisture environment, then YES you will need a topcoat. HW02 and Pyroplast Wood T ALWAYS require topcoats.
Before buying any intumescent paint for timber / wood you must make sure that a full specification has been undertaken, listing all structural timber that need to be protected.
Fire Certification and Test Standards
All of our products that we sell are fire tested to British and or European standards. Our intumescent paints use the following standards:
– European Union: EN 113823 B,s1,d0
– European Union: EN 111925-2 SBI
– United Kingdom: BS 476-20/22 30 and 60 minute fire rating
– United Kingdom: BS 476-6/7 Surface spread of flame Class 0/1
Call our technical department on 01752 690997 to discuss our free estimating and specification services.
[vc_empty_space height="30px"]
[vc_cta h2="Intumescent Paints for Wood" shape="square" style="outline" color="black" add_button="right" btn_title="BUY ONLINE" btn_style="custom" btn_custom_background="#ed0404″ btn_custom_text="#ffffff" btn_shape="square" btn_align="right" btn_link="url:/product-category/intumescent-paint-timber/"]For bulk orders/trade enquires please call us – 01752 690997.[/vc_cta]
International Passive Fire is a leading supplier of fire proof, heat resistant and fire retardant products into the trade nationally and internationally. For more information, please call us on 01752 690 997.