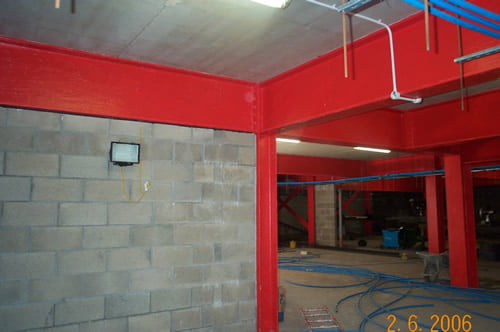 Intumescent Coating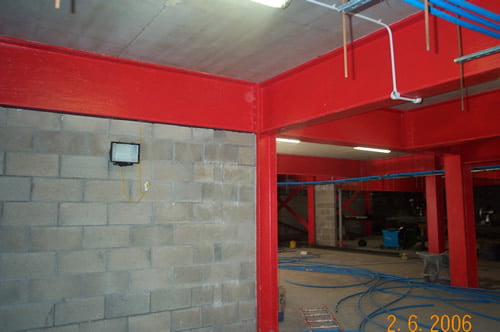 Keep your Cool With Intumescent Coatings
Fire protection is likely your number one concern, but if you're like many, you also want your home or building to look amazing too. Is there a happy medium? Absolutely. Our intumescent coatings give you the best of both worlds – fire protection with the look of the surface you love so much.
Understanding Intumescent Coatings
Our intumescent coatings work on a number of surfaces, including timber and steel, to offer you real protection from the flame. As the temperature from a fire begins to heat things up, a chemical reaction occurs within the intumescent coating. A char barrier begins to form, often up to 50 times the original thickness of the original coating itself. That can help to decrease the substrate's burn rate, giving you up to 60 minutes of additional fire protection you just can't get without this scientific solution.
How Do intumescent Coatings Look?
On the surface, our intumescent coatings look amazing. They're passive fire protection, so in most situations, you won't ever even know they're there. In the event of a fire, though, they have the unique ability to buy you time that you just wouldn't have without them. Designed for both indoor and exterior applications, our intumescent coatings give you a durable finish that looks wonderful and protects the structure beautifully should a fire ever occur.
The Importance of Flame Protection
Serious fire solutions, like intumescent paint and accessories, are a must today. Once the flames start, the entire structure begins to weaken. As things heat up, structural failure, no matter what the substrate, becomes inevitable. With an intumescent coating, though, the expansion process kicks in, creating carbonization. That helps to insulate the structure, buying you valuable time until emergency personnel arrive to help.
Our innovative line of intumescent coatings means life and structure saving technology for both timber and steel structures. To learn about our entire line of intumescent products, contact us today.