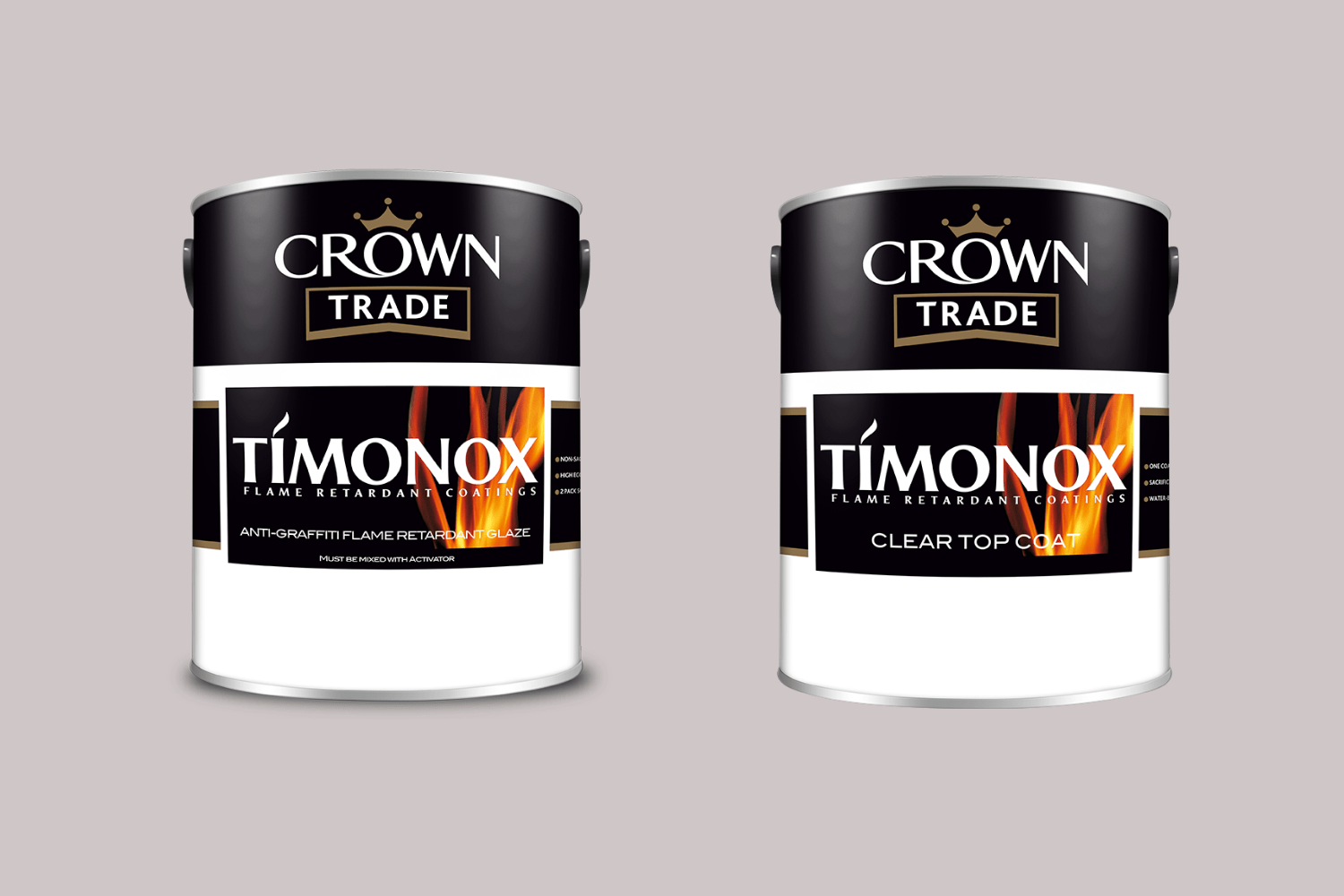 Timonox Overcoats
Previously in this blog series, we have looked at the basecoats and finishes (acrylic eggshell and the matt finishes). We will now take a look at the additional protection that is available in the range.
Of the Timonox Range, Timonox Anti-Graffiti is the most common overcoat applied, as it creates a scrubbable flame retardant layer in an eggshell finish and it is non-sacrificial. Please note that it can only be used over Timonox Vinyl Matt.
Key facts:
Only 1 coat is needed to provide adequate fire protection
It usually dries after 2 hours of application
The glaze is clear, although it may produce a slight change to the chosen Vinyl Matt colour.
It is solvent-free
Brush or roller application
Timonox Clear Top is the other topcoat in the range. If you would like to create a gloss finish, then this paint could work well for you, to preserve the underlying paint. It also creates an anti-graffiti layer in a single-coat application; however, the glaze is sacrificial and has a lower spreading rate.
Key facts:
It can only be applied over Timonox Acrylic Eggshell
It is water-borne
Application by brush or roller
Spreading rate up to 10m²
It usually dries after 4 hours of application
Clear glaze
Paint in poor condition must be stripped before applying this product, unless Timonox Bonding Primer is used
For more information on any of the Timonox Range, do give our friendly team a ring on 01752 690997.
Our other blogs can be found here.