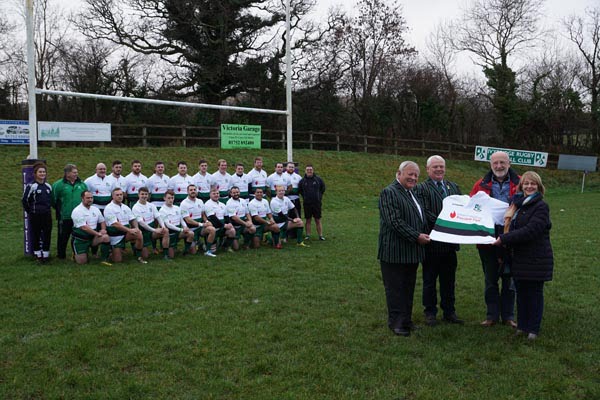 Supporting the Community
On Saturday 9th January, the team at International Passive Fire met with the Ivybridge Rugby Club team to unveil the new change kit, which is now sponsored by International Passive Fire for the 2017 season.
International Passive Fire have been involved in supporting local community teams, close to its head office in Lee Mill, for a number of years now. It all started in 2008 where International Passive Fire were involved with supporting the Erme Primary School, followed by a long spell with Tarmarside Kings and now the Ivybridge Rugby Club first team. International Passive Fire believe that sponsorship and support of these important community organisations is highly important, as it demonstrates their passion for community in which they work.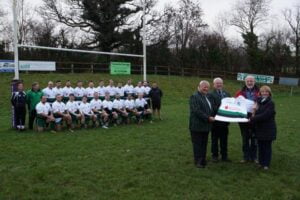 Steven Bryant, Managing Director of International Passive Fire Limited, commented; "Being able to support Ivybridge Rugby Club is a great pleasure as we are keen on helping our community out where we can. When we were approached by the Club, we knew it was an opportunity that we could not let pass us by, as it fitted perfectly into our desire to encourage & be part of the development of local sporting talent."
Steven played for Ivybridge Rugby Club as a teenager for a period of 7 years – so for International Passive Fire to get involved as an official sponsor, it also brings back many happy memories of the past for Steven.
In regards to the match, it seemed to be an early victory due Ivy Bridge scoring 13-0 by the 18th minute. At half time, the team were in the lead with a score of 16-11, however, By the full time whistle the scoreboard confirmed the end to the club's incredible winning streak of 10 matches, with the scoreboard showing 16-23 favouring Launceston.
International Passive Fire is a major supplier to the building industry of Intumescent paint and varnishes for a variety of substrates: steel, timber, plaster and concrete.